What is Paint Chips & Covers?
A color coded system built off of paint samples and covers. I was inspired by the paint isle in Walmart after picking up a dozen paint samples.
Truest by Jackie LeaSommers
Expected Publication: 1 September 2015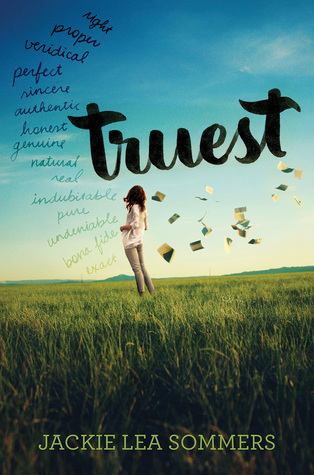 Silas Hart has seriously shaken up Westlin Beck's small-town life. Brand new to town, Silas is different than the guys in Green Lake. He's curious, poetic, philosophical, maddening– and really, really cute. But Silas has a sister– and she has a secret. And West has a boyfriend. And life in Green Lake is about to change forever.

Truest is a stunning, addictive debut. Romantic, fun, tender, and satisfying, it asks as many questions as it answers.

It's been busy. The most used excuse in the world. Yet, in true sense, I am very busy, but that doesn't mean that I don't have time for blogging. So, this story. Recently, I have been craving some romance novels and then I stumbled upon this one. Bam! I'm still craving them, but at least I have some things to look forward to :D.
Thoughts? Share and Comment down below!