Waiting on Wednesday is a weekly meme created by Breaking The Spine.
---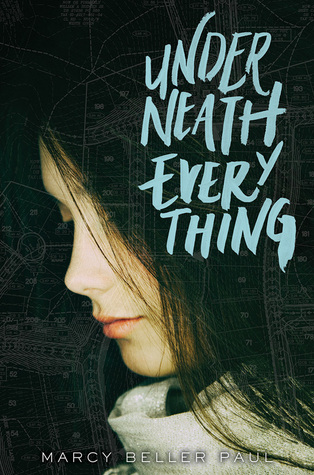 Title: Underneath Everything
Author: Marcy Beller Paul
Publisher: Balzer + Bray
Genre: Young Adult, Contemporary, GLBT
Publishing On: October 27, 2015
More: Goodreads
Mattie shouldn't be at the bonfire. She should be finding new maps for her collection, hanging out with Kris, and steering clear of almost everyone else, especially Jolene. After all, Mattie and Kris dropped off the social scene the summer after sophomore year for a reason. But now Mattie is a senior, and she's
sick of missing things. So here she is.
And there's Jolene: Beautiful. Captivating. Just like the stories she wove. Mattie would know; she used to star in them. She and Jolene were best friends. Mattie has the scar on her palm to prove it, and Jolene has everything else, including Hudson.
But when Mattie runs into Hudson and gets a glimpse of what could have been, she decides to take it all back: the boyfriend, the friends, the life she was supposed to live. Problem is, Mattie can't figure out where Jolene ends and she begins.
Because there's something Mattie hasn't told anyone–she walked away from Jolene over a year ago, but she never really left.
Poignant and provocative, Marcy Beller Paul's debut novel tells the story of an intoxicating—and toxic—relationship that blurs the boundary between reality and fantasy, love and loyalty, friendship and obsession.
I came across this book while scrolling through Goodreads and I was immediately hooked. I thought there was a purpose in this story. The toxic relationship that is mentioned and shown in the synopsis seems interesting. I found a beautiful GLBT story that has me excited. This thriller seems to be rounded and mapped out in a good way. I just really want to follow that map and find out where it leads me ;). I feel like this book is going to be a wonderful read.
What are you waiting on Wednesday for? Share and Comment below!