Top Ten Tuesday is hosted by The Broke and the Bookish. They come up with a new topic for every week!
---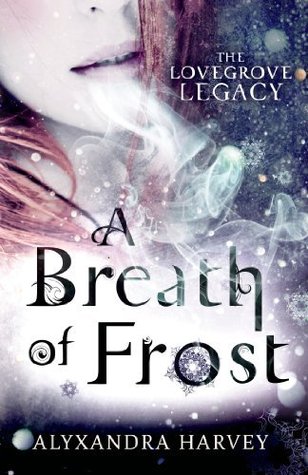 -1-
Title: A Breath of Frost
Author: Alyxandra Harvey
More: Goodreads | Amazon | Barnes&Noble
Synopsis
In 1814, three cousins—Gretchen, Emma, and Penelope—discover their secret family lineage of witchcraft when a binding spell is broken, allowing their individual magical powers to manifest. Now, beyond the manicured gardens and ballrooms of Regency London, an alluring underworld available only to those with power is revealed to the cousins. By claiming their power, the three cousins have accidentally opened the gates to the underworld. Now
ghouls, hellhounds—and most terrifying of all, the spirits of dark witches known as the Greymalkin Sisters—are hunting and killing young debutante witches for their powers. And, somehow, Emma is connected to the murders…because she keeps finding the bodies. Can the cousins seal the gates before another witch is killed…or even worse, before their new gifts are stripped away?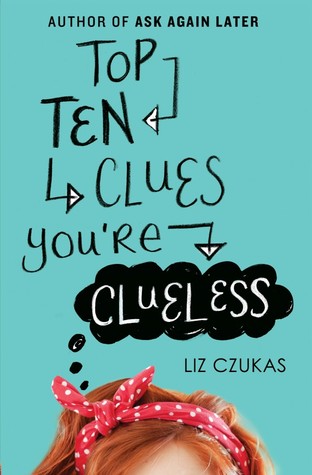 -2-
Title: Top Ten Clues Your Clueless
Author: Liz Czukas
More: Goodreads | Amazon | Barnes&Noble
Synopsis
Top Five Things That Are Ruining Chloe's Day
5) Working the 6:30 a.m. shift at GoodFoods Market
4) Crashing a cart into a customer's car right in front of her snarky coworker Sammi
3) Trying to rock the "drowned rat" look after being caught in a snowstorm
2) Making zero progress with her crush, Tyson (see #3)
1) Being accused—along with her fellow teenage employees—of stealing upwards of $10,000
Chloe would rather be anywhere than locked in work jail (aka the break room) with five of her coworkers . . . even if one of them is Tyson. But if they can band together to clear their names, what looks like a total disaster might just make Chloe's list of Top Ten Best Moments.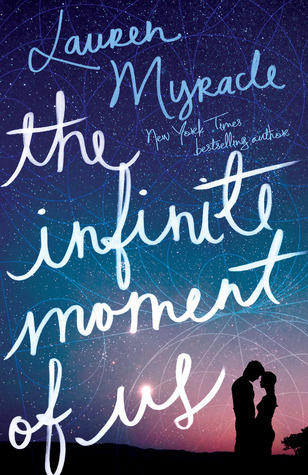 -3-
Title: The Infinite Moment of Us
Author: Lauren Myracle
More: Goodreads | Amazon | Barnes&Noble
Synopsis
For as long as she can remember, Wren Gray's goal has been to please her parents. But as high school graduation nears, so does an uncomfortable realization: Pleasing her parents once overlapped with pleasing herself, but now… not so much. Wren needs to honor her own desires, but how can she if she doesn't even know what they are?
Charlie Parker, on the other hand, is painfully aware of his heart's desire. A
gentle boy with a troubled past, Charlie has loved Wren since the day he first saw her. But a girl like Wren would never fall for a guy like Charlie—at least not the sort of guy Charlie believes himself to be.
And yet certain things are written in the stars. And in the summer after high school, Wren and Charlie's souls will collide. But souls are complicated, as are the bodies that house them…
Sexy, romantic, and oh-so-true to life, this is an unforgettable look at first love from one of young adult fiction's greatest writers.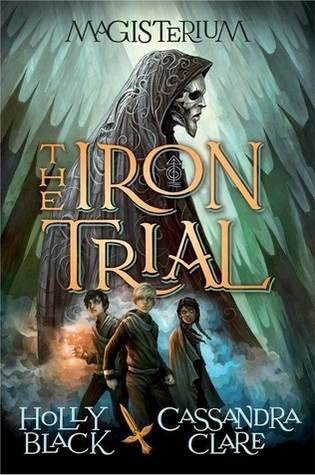 -4-
Title: The Iron Trial
Author: Holly Black and Cassandra Clare
More: Goodreads | Amazon | Barnes&Noble
Synopsis
Most kids would do anything to pass the Iron Trial.
Not Callum Hunt. He wants to fail.
All his life, Call has been warned by his father to stay away from magic. If he succeeds at the Iron Trial and is admitted into the Magisterium, he is sure it can only mean bad things for him.
So he tries his best to do his worst – and fails at failing.
Now the Magisterium awaits him. It's a place that's both sensational and sinister, with dark ties to his past and a twisty path to his future.
The Iron Trial is just the beginning, for the biggest test is still to come . . .
-5-
Title: When
Author: Victoria Laurie
More: Goodreads | Amazon | Barnes&Noble
Synopsis
Maddie Fynn is a shy high school junior, cursed with an eerie intuitive ability: she sees a series of unique digits hovering above the foreheads of each person she encounters. Her earliest memories are marked by these numbers, but it takes her father's premature death for Maddie and her family to realize that these mysterious digits are actually death dates, and just like birthdays, everyone has one.
Forced by her alcoholic mother to use
her ability to make extra money, Maddie identifies the quickly approaching death date of one client's young son, but because her ability only allows her to see the when and not the how, she's unable to offer any more insight. When the boy goes missing on that exact date, law enforcement turns to Maddie.
Soon, Maddie is entangled in a homicide investigation, and more young people disappear and are later found murdered. A suspect for the investigation, a target for the murderer, and attracting the attentions of a mysterious young admirer who may be connected to it all, Maddie's whole existence is about to be turned upside down. Can she right things before it's too late?
-6-
Title: Pure
Author: Jennifer L. Armentrout
More: Goodreads | Amazon | Barnes&Noble
Synopsis
There is need. And then there is Fate. Being destined to become some kind of supernatural electrical outlet isn't exactly awesome–especially when Alexandria's other half is everywhere she goes. Seth's in her training room, outside her classes, and keeps showing up in her bedroom–so not cool. Their connection does have some benefits, like staving off her nightmares of the tragic showdown with her mother, but it has no effect on
what Alex feels for the forbidden, pure-blooded Aiden. Or what he will do–and sacrifice–for her. When daimons infiltrate the Covenants and attack students, the gods send furies–lesser gods determined to eradicate any threat to the Covenants and to the gods, and that includes the Apollyon–and Alex. And if that and hordes of aether-sucking monsters didn't blow bad enough, a mysterious threat seems willing to do anything to neutralize Seth, even if that means forcing Alex into servitude–or killing her. When the gods are involved, some decisions can never, ever be undone.
-7-
Title: Send
Author: Patty Blount
More: Goodreads | Amazon | Barnes&Noble
Synopsis
It's been five years since I clicked Send.
Four years since I got out of juvie.
Three months since I changed my name.
Two minutes since I met Julie.
A second to change my life.
All Dan wants for his senior year is to be invisible. This is his last chance at a semi-normal life. Nobody here knows who he is. Or what he's done. But on
his first day at school, instead of turning away like everyone else, Dan breaks up a fight. Because Dan knows what it's like to be terrorized by a bully—he used to be one.
Now the whole school thinks he's some kind of hero—except Julie. She looks at him like she knows he has a secret. Like she knows his name isn't really Daniel…
-8-
Title: The Fall
Author: Bethany Griffen
More: Goodreads | Amazon | Barnes&Noble
Synopsis
Madeline Usher is doomed.
She has spent her life fighting fate, and she thought she was succeeding. Until she woke up in a coffin.
Ushers die young. Ushers are cursed. Ushers can never leave their house, a house that haunts and is haunted, a house that almost seems to have a mind of its own. Madeline's life—revealed through short bursts of
memory—has hinged around her desperate plan to escape, to save herself and her brother. Her only chance lies in destroying the house.
In the end, can Madeline keep her own sanity and bring the house down? The Fall is a literary psychological thriller, reimagining Edgar Allan Poe's classic The Fall of the House of Usher.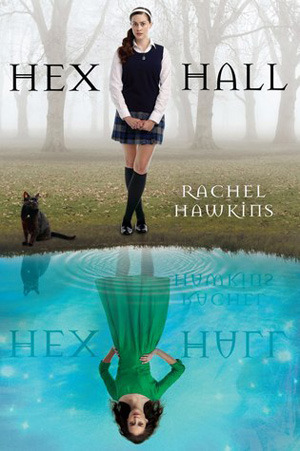 -9-
Title: Hex Hall
Author: Rachel Hawkins
More: Goodreads | Amazon | Barnes&Noble
Synopsis
Three years ago, Sophie Mercer discovered that she was a witch. It's gotten her into a few scrapes. Her non-gifted mother has been as supportive as possible, consulting Sophie's estranged father—an elusive European warlock—only when necessary. But when Sophie attracts too much human attention for a prom-night spell gone horribly wrong, it's her dad who decides her punishment: exile to Hex Hall, an isolated reform
school for wayward Prodigium, a.k.a. witches, faeries, and shapeshifters.
By the end of her first day among fellow freak-teens, Sophie has quite a scorecard: three powerful enemies who look like supermodels, a futile crush on a gorgeous warlock, a creepy tag-along ghost, and a new roommate who happens to be the most hated person and only vampire student on campus. Worse, Sophie soon learns that a mysterious predator has been attacking students, and her only friend is the number-one suspect.
As a series of blood-curdling mysteries starts to converge, Sophie prepares for the biggest threat of all: an ancient secret society determined to destroy all Prodigium, especially her.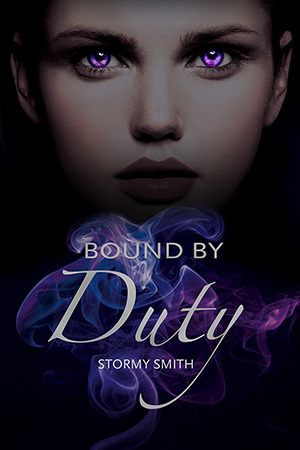 -10-
Title: Bound By Duty
Author: Stormy Smith
More: Goodreads | Amazon | Barnes&Noble
Synopsis
**SALE** 3/12 – 3/18 Just 99 Cents on Amazon.
Amelia grew up in a world of half-truths. She knows she's an Elder but has no idea what that means. Her father reminds her daily that she must maintain control but he refuses to explain why. Even worse, she's betrothed to the prince of the Immortals and she doesn't even know his name.
Finally breaking free to live a few normal years at a community college, the last thing Amelia expects is to find her best friend in a cheeky Southern girl and to fall for a self-assured human who sees her for who she is and not what she'll be.
As she learns more about herself, Amelia realizes the line between love and duty is a thin one. As her power continues to increase exponentially and her questions are slowly answered, Amelia must make the ultimate choice. The question is, will her head or her heart win the battle?
Have you read and of the book mentioned above? What did you think of it? Share and Comment below!